Selling Your Home?
Selling your home is all about knowing the local housing market. Pricing your home correctly is crucial to maximizing the highest selling price possible. As an area expert, I can help determine what direction the market is trending, so you can make the right choices when it comes to selling your home to get the highest price possible!
Go To Your Current Metro Phoenix Home Asking Price Here: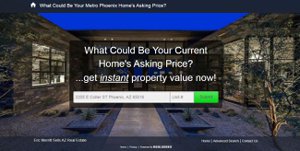 Adapting To Our COVID-19 Pandemic In Regards to
Selling Your Home:
Welcome Video Presentation to Homeowners/Sellers:
1.1. Get the Most Comprehensive Market Analys
Avondale Average Home Sales Price (2003-2022 thru Feb 28)
San Tan Valley Average Sales Price Graph (2003-2022)
Thru Feb 28
San Tan Valley has risen almost DOUBLE the 2006 Average Sales Price peak this year at $466,017 from Jan 1 to Feb 28, 2022 and continues to climb!
Read our Zillow Reviews from Our Sellers:
06/24/2019 - cdaniels29
Sold a Single Family home in 2019 in CW Ranch, Avondale, AZ.
I met Eric when he listed the house next door to mine and mentioned I might be looking in the next year or so. He didn't pressure me, just checked in about every 3 months. When my parents came to visit I simply called Eric and he had homes with property for them to view within two days and was
able to close on their property quickly, even though they were no longer in state at the time of closure. When it came time to list my property, I called Eric again. When I was unable to leave work to contact or meet a handyman, Eric found one for me and made sure the work was done. He kept me current as to the showings and answered all my questions, as I had never sold a home before. I would recommend Eric to anyone looking to buy or sell.
08/04/2018 - swixom1
Sold a Single Family home in 2018 in Higley Park, Gilbert, AZ.
Eric Went above and beyond to get our house sold. We live out of state and when the time came to sell our Arizona house. Eric & his partner Mirian stepped up and coordinated cleaners, handymen and landscapers. He rolled up his sleeves and helped when it was needed. He and Mirian took the time to stage the property, something I wasn't expecting and was pleasantly surprised by. On short notice, I requested the house be on the MLS for the upcoming weekend and he got it done. Stayed up late, pushed hard and by Saturday morning had it online and was advertising for an open house that same day. We had a great turnout, my home was considered a "hot property" by multiple listing sites and after only 2 days on the market my home was under contract to well qualified buyers and closed within 30 days. If your looking for a dedicated, reliable agent Eric Merritt is the Realtor to hire. Thanks Eric & Mirian
07/27/2018 - happyman1951
Sold a Single Family home in 2018 in Apache Junction, AZ.
Eric Merritt sells houses!! Eric called and made an appointment to look at our house and explained the value of the house and what was needed to set it up to sell quickly. He then set up a time to have a video made for showing to get the best customers attention. Well Eric has the right idea for selling homes because the First couple that looked at our house on the first day that we showed it purchased it for a great price!!! He did a great job.
04/15/2018 - foxman40000
Sold a Single Family home in 2017 in Queen Creek, AZ.
Eric Merritt is incredibly knowledgeable of home sale prices in the East Valley and he uses this expertise to find an accurate price for our home. As a result, we sold in 10 days. He advised us on staging our house to provide optimal space for the buyers' imaginations, and he helped us
understand the process from start to finish. Eric has an incredible attention to detail, which is evident in the quality of his listing pictures and even the choice of sign for our former front yard. Most important of all, he was willing to ensure our house was ready to go for the new owners by helping us scrub walls. He might not do this for everybody, but it goes to show how he is willing to help in any way. Eric is sincere and trustworthy, and my wife and I felt that way about him immediately. If you want your house sold quickly, for full asking price, Eric is your man. Thanks, Eric!
Accurate pricing is key to get as many people as possible to tour and make offers on your home, especially when you first list your home. There's a current pool of buyers waiting for new listings to hit the market, which is why accurate pricing and staging your home properly is crucial.
Things to Think About When Selling Your Home
Once we've determined the price, I can give you advice about the little things that you can do to stage your home to get you the highest possible price! You'd be surprised by the simple measures you can take to dress up your home to attract more qualified buyers.
Our Lighted Listing Sign:
This revolutionary sign allows you to advertise after sunset and get the maximum exposure to stand out from your competition! Just ask us to use this optional sign! Only HomeSmart Realty has this Lighted Listing sign as a brokerage!
OR Our Solar LED Light Mounted on Top of Our Listing Sign:
Selling Reconditioning Guide to Help Sell Your Home
This is a guide that shows what will help in selling your home for the highest value.
To see our Home Selling Guide Pages 1-20 and Pages 21-40
(2-2-2022 Edition) click on the below link: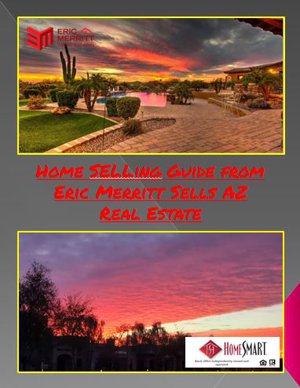 I have a marketing plan that is designed to get maximum exposure to the buyers that are currently looking, and all agents that have buyers. Through pricing, staging, agent accessibility, and visibility, both on and offline, I can successfully sell your home to help you achieve your goals.
Curious about what's happening in your neighborhood? You can create a custom market report to see what's active, under contract, and sold in your neighborhood!
Considering selling or refinancing your home? Get an INSTANT property valuation now!
Contact us today to find out how we can be of assistance to you!
Our Drone Photography In-House: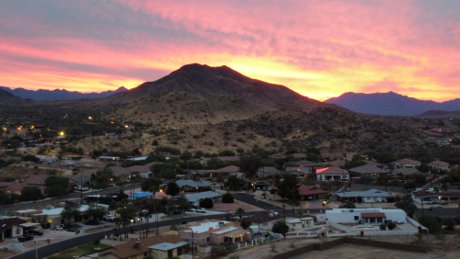 Video from Our Sellers in Apache Junction
Listing in Apache Junction:
Listing in Gilbert in the Higley Park Community:
Social Media Marketing:
One of our examples of Social Media Marketing on Facebook of Our Listing in Apache Junction:
Our Professional Open Houses Unmatched:
Our further improved Open House in San Tan Valley:
Call us at

(480) 999-6061

to schedule a private consultation-no obligation to see how we can help you with your destiny in Real Estate! Thank you for visiting our website!